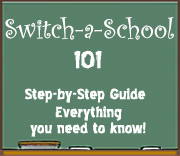 Getting Consignment Items Ready


THE  BETTER THEY LOOK—THE BETTER THEY SELL!
Clean, iron and make sure that clothes are FREE of all stains and are in excellent condition.
Hang all clothing with the hanger facing to the left (like a question mark-?).
Safety pin all pants, skirts, shorts and capris to the top of the hanger. Do NOT fold over hanger.
Clothing sets and accessories should be rubber-banded  or zip-tied together.
Clothing should be sorted by gender and size before drop off.
All clothing must be up-to-date.

Shoes must be in excellent condition.
Shoe must be attached securely together. *Zip Ties work GREAT!
Securely attach the price tag to the shoe with a zip tie or safety pin.
Unsold shoes will not be sorted but can be claimed at pick up.

Bedding should be placed in large plastic bags or tied together with ribbon or placed over a hanger.
Blankets should be folded over and pinned on a hanger.
Small receiving blankets can be grouped together.


Bottles, bibs, rattles, socks, booties, bows, etc. should be grouped together appropriately in ziplock bags. Seal with clear packing tape. Tape index card to the bag.


Check http://www.cpsc.gov for any recalled items. Switch-A-Roos is not responsible for any recalled items that are sold or bought during the sale.
All items must be VERY clean and in working order. Include manufacturer's instructions if available.
Install working batteries.
Place small parts or pieces in a Ziploc bag and tape or ziptie securely to the item.
Games should be taped closed and include all pieces.
Puzzles should be wrapped securely in Saran Wrap or large Ziplock to keep pieces together.
Place small pieces and toys in Ziploc bags and tape securely with packing tape.
Securely attach barcoded tag to each item with tape or ziptie.
Only cribs that meet current US government standards will be accepted.
Only current, like-new and popular stuffed animals will be accepted- limit 10 per consignor. All unsold stuffed animals will be donated.