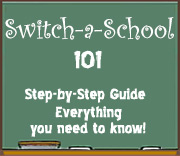 What's New
CONSIGNOR ~ HELPFUL HINTS
TO HELP YOU MAKE THE MOST MONEY AND HAVE THE BEST EXPERIENCE!
1. Enter and Tag your Big Ticket items first! This helps to ensure you don't run out of time. Those are the items you want to be sure to sell to make the most money.
Group cheaper items together so shoppers get a bargain. (Ex. Group several onesies together and sell for one price)
Let all your items go HALF-OFF on Sunday - If you don't then you are cutting yourself out of a whole day of selling. It's better to sell them then taking them back home and having to store them.
Presentation is everything. Make sure your clothes are washed, not wrinkled and hung properly. Button all buttons so the item looks nice.
Make sure baby equipment and toys are VERY CLEAN!
Reminder - clothes with stains Do Not sell. Be sure to go through your clothes carefully to ensure they are in very good condition, the right season and are free of stains. It is a waste of time for you to enter and tag them to just have them handed back to you.
A good thing to remember - If you wouldn't buy it - Don't consign it!
Start entering now and don't wait until the last minute. Do a little each day!
Price Competitively - You want your items to sell. Overpriced items do not sell. Also, in order to price effectively, you have to eliminate emotional attachment to items.
Make sure you have a good description on your tag so if a tag falls off, the price can still be found if searched for in the computer system.
When dropping off – make sure your items are placed in the correct location and especially in the correct size. If someone is dropping off for you – please make sure they know the importance of doing this. Items in the wrong place don't sell especially clothes placed in the wrong size or gender.
Be sure to DONATE as many items as possible to help those in need, You can take any donations off of your taxes.
If an item has already been through a sale and you are bringing it back to try again. Please be sure to lower the price a good bit and really examine the condition to make sure it is worth selling. If you are trying to sell an item for a 3rd time - it is most likely time to donate that item.
To ensure items do not end up in our NO TAG section - Please be sure your items are tagged very well. Also, make sure all pieces are EXTRA SECURED to their items.
BIG TICKET ITEMS to make the BIG BUCKS!! $$$$$$$$
Smocked Clothes, Boutique Clothes, Indoor/Outdoor Play Equipment, Playhouses, Barbie Houses, Doll Houses, Slides, Bikes, Wagons, Basketball Goals, Child Sized Furniture, Kitchen Sets, Tool Bench Sets, Rocky Horses, Ride Ons, Bikes, Table & Chair Sets, Water Tables, Sports Equipment, Swings, Wii, Playstations, X-Boxes, Baby Equipment, Cribs, Strollers, Walkers, Exersaucers, Bouncy Seats, High Chairs, Pack-n-Plays, Adult Home Furniture - Couches, Chairs, Beds, Tables, Electronics, Outdoor Equipment, ETC.
*LOOK AT ALL THE PICTURES ON FACEBOOK FOR IDEAS OF ALL THE GREAT ITEMS YOU CAN CONSIGN AT SWITCH-A-ROOS!!!!
DVDs!
All Books and DVDs will be donated at the end of the sale. *You have the option to come on Sunday at 4pm to collect your unsold books and DVDs. Please be sure to check in with Lori or Rachel after you have collected your items.
CHILDREN'S WAGONS
No children's wagons will be allowed at the Volunteer Pre-sale.

Only adult collapsible wagons will be permitted.


NEW VOICE ENTRY TAGGING SYSTEM
Tagging has never been easier!!! Switch-A-Roos now has a VOICE ENTRY Tagging System that you can use with your phone or computer! Start entering your items today and you will LOVE it!! So EASY and FAST!
Watch the VOICE ENTRY TUTORIAL VIDEO below for the simple instructions!!

Maternity clothes, Switch-A-Rooms, Socks, Belts, Hats, Onesies and Bows will not be sorted. These items will be available during pickup. Please consider donating these items while entering.


Please read Consignor Agreement Changes Carefully!
We encourage you to mark your items for half-price on Sunday. This is a great way to increase your sales on Sunday. This is a busy day and our shoppers are looking for 1/2 price bargains!


BREAST PUMPS - We will be accepting breast pumps. However, we cannot be responsible for lost/stolen pumps or missing parts. Please Zip-tie all parts together.

All clothes 3T and bigger MUST be on an adult size hanger. This is to ensure that your items stay on the rack during the sale. Wire coated hangers work best. They are available at Walmart or online.
****Please bring your Inventory Sheet to drop-off.
We have called out the STAIN BUSTERS!! All items will go through a quality inspection. The items that do not meet Switch-A-Roos Standards will be noted and returned to you in an enclosed bag. We know that our consignors are busy people, so we will make the check-in process as smooth and efficient as possible.

NOW ACCEPTING Mens Name Brand Items!!!! To keep your Big Boys and Hubby's in the latest styles we will now take the following brands ONLY:
Southern Tide
Vineyard Vine
Duck Heads
Barbour
Ralph Lauren
Patagonia
Southern Proper
North Face
No other brands accepted! Please make sure that your Men's items are on the approved list. All items must be in excellent condition.
Switch-A-ROOMS!!

Home Furnishings & Home Decor
Kitchen ~ Table and Chairs
Dining Room ~ Tables, chairs, China Cabinets, Side Boards
Living Room/Den Furniture ~ Couches, End Tables, Coffee Tables, Sofa Tables Stands, TV Cabinets/Stands (No Adult Mattresses)
Desks, Bookcases, Shelves, Foyer Tables, Benches
Outdoor Patio/Porch Furniture
Lamps
Up-To-Date Decorative Accessories
Electronics ~ TVs,DVD Players, Printers, etc -- All must be in working order - Attach instruction book if available
Kitchen Items ~ Group or bundle together if possible.
All Ceramic, Dishes, Glassware, Breakable Items,etc. ~ Needs to be grouped tougher and BOXED in a set!
Seasonal Decorations
Switch-A-Roos is not responsible for items that get broken, lost or damaged!
Please make sure all items are clean and in great condition!
Switch-A-SPORTS!!

Be sure to bring ALL of your Sporting Equipment!!
This includes
Men
,
Woman and
Children's
Sporting Equipment
for ALL sports!!
*Balls *Bats *Cleats *Helmets *Bags *Pads Etc. for every sport -- If you use it to play a sport then you can Consign it and make some$$$$$$$$$$$$$$$$$!!!
*Baseball *Golf
*Exercise Equipment
*tennis *softball *basketball
*Football *Field Hockey
*Archery *Bowling
*Cheerleading Uniforms/Pom Poms
*Cycling *Dancing *Disc Golf
*Equestrian *Fishing *Gymnastics
*Hiking *Camping *Hockey
*LaCrosse *Martial Arts *Paint Ball
*Ice Skating * Roller Skating *Skateboarding *Soccer *Swimming
*Water Skiing *Snow Skiing
*Volleyball *Weight Lifting *Yoga
(We have always consigned sporting items, but this season we will have a Special designated area for all sporting equipment - to make it easier to find!)
Other News
We will be accepting CAR SEATS!! See below!
We will not accept any adult clothes or shoes.
We will only accept Cribs manufactured after 2011. NO DROPSIDE CRIBS will be accepted.
Transferring Items
You will be able to transfer your items from the Greenville Sale to the Spartanburg Sale each season.  After the season is over, we will clear out all inventory for a fresh start for the next sale. This will help prevent confusion with old tags and making sure the tags scan appropriately and you receive the proper credit for your items. It is best to reenter your items each season. If an item has been to both sales and did not sell, we suggest reevaluating and repricing the item.
Once your items have been transferred, please make sure to REPRINT any tags that are marked to print to ensure you receive credit for the item. 
Helpful Sorting Tips
If you would like to make your items "stand out" from other consignors, we suggest you put a special touch to your tag or hangers.
Examples:
-put a colored sticker in the corner of your tag.
-highlight a part of your card (price, consignor number, description, etc).
-put a colored sticker around the neck of the hanger.
-be creative :)
10-Point Inspection
To provide the best quality clothes for you and our shoppers, we will be doing a 10 point inspection during check in. Please make sure that you inspect each piece of clothing BEFORE consigning. Thank you for understanding when we can not accept items. We will have a donation area during drop off -  if you would like to donate any unaccepted items.
1. Overall condition: no fading, pilling
2. Clean, free of stains
3. Hem
4. Pockets
5. Buttons
6. Zippers
7. Lining
8. Smell, animal hair, smoke
9. Seams
10. Barcode is clear and in correct location
Car Seats
We will be accepting carseats this sale. In order to sell a carseat you must read, complete and
sign a waiver. You can review the waiver on our website. All carseat must be manufactured
within the last five (5) years from the date of the sale and meet all government standards.
TOYS
Please make certain that all pieces of a toy item are securely fastened together and that your toy is complete. Use packaging tape, Ziploc bags, clear plastic containers, zip-ties, etc. ~ but please make sure that all the items are secure. We try to ask parents to not allow children to play with toys, but we cannot control that completely and inevitably children take things apart and scatter pieces. PLEASE make sure that your tag is securely taped to your item.
Busy Bee Service
Have no time to consign?? Have TONS of clothes, toys, baby equipment to sell and NO TIME to get everything ready? We get it….you are BUSY! Boy do we have a surprise for you! Switch-A-Roos is now offering a service for busy moms who would like to make some extra money from their gently used items. Click here to see how it works.
Try our New Mobile Web App

Switch-a-Roos has a new mobile web app! The home page shows you the basic information about our children's consignment events with links to a set of Quick Links to all the information you need --- right at your fingertips!!! Just scan the code here with your phone and it will take you directly to our mobile website. If you don't have a scanner for your phone, just go to http://mobile.switcharoosconsignment.com and bookmark the page from your mobile browser. It is just that easy!