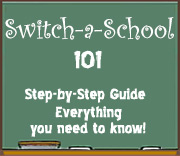 Help/Frequently Asked Questions
Q: YOUR FIRST TIME CONSIGNING MAY SEEM OVERWHELMING.
HOW DO YOU EVEN START?
Begin with the current season.
Try to gather everything together, but don't become overwhelmed!
Don't attempt to do it all in that first sale. Take a little amount to work on, and organize/store the rest for later! You'll eventually have organized closets with room to spare!
If you plan on using equipment later for other children, you'll probably want to get something newer. And you'll realize a more significant profit if you turn things around quickly. Baby equipment kept in hot attics over prolonged periods of time can yellow and become "unsellable".
Learn to let go and clean out the closets…make some $$!
Find a space to work in for several days. Ensure your significant other it will only be a few days!
Gather things together, from children's bedrooms, attic, garage, playroom, children's bathroom, etc…
Wash and inspect clothing in good light. Pull out items that may be donated but are not consignment quality.
Iron and hang clothing items, separating by sex and size.
Package non-clothing items and prepare for tagging. Check to ensure all pieces are present.
Check for recalls on equipment and toys that you plan to sell. www.cpsc.gov/index/html
Price and tag your items online.
Make sure clothing is in size/sex order before loading into car
New tagging option – *Optional* – Tape your consignor number inside your clothing with masking tape. This helps us return your items to the correct consignor if a tag falls off!
Q: HOW DO I HANG PANTS ON A HANGER?
Safety pin the waistband of the pants or shorts to the top of the hanger! So they do not slide down and around the hanger. Hangers with the paper covers work the best for pants, skirts and shorts.
Customers like to look at the knees and the seat., if they are hung this way, customers see it all of it without removing them from the hanger…..
See How-To Videos for step by step instructions!
Q: HOW DO I HANG SETS (OF CLOTHING)?
Hang the shirt on the hanger, and the shorts or pants on the back pinned to the hanger, not the shirt. How-To Videos
Please do not hang them under the shirt where customers can't see the pants without taking the shirt off. Do not pin the pants to just the shirt. The weight of the pants will create holes in the shirt.
Attach the pants to the top of the hanger. You will stick the shirt by doing this, but it won't be holding the weight of the pants/shorts, the hanger will. See our How-to Video.
When putting together outfits – please do not mix sizes!
Q: HOW DO I PACKAGE MY BEDDING?
The absolute best way is in the package it came in.
If you have more than one piece, DO NOT make a tag for each piece. For example, if you have 5 pieces, make the bumper pads 1of 5, comforter 2of 5 etc…
But, just make one tag that explains what you have, and how many pieces.
Be very descriptive.
You can also purchase XXL Ziploc bags. Those work great for bedding!
Q: HOW DO I PACKAGE PUZZLES?
The best way is to wrap Saran wrap around the puzzle, and then secure it with clear packing tape. Just make sure your tag is on the outside and accessible.
Puzzles and games that are in boxes need to have every piece. Please be considerate of others. Do not try to sell items that are incomplete. Please seal the box with clear packing tape.
Q: HOW DO I PACKAGE BOOKS?
Sets of books can be placed in 1 gallon or 2 gallon Ziplok type bags. Or you can use plastic cling wrap around the set of books and then use clear packing tape to apply tag.
When selling book sets, try to group by reading level.
Individual books do not have to be placed in bags.
Q: WHAT IS THE BEST WAY TO PRICE MY ITEMS?
The first thing to remember is that you are selling used items.
Pricing Suggestions
When pricing items you plan on donating, please allow them to go half-price, we would rather you get something for it than nothing at all.
As a general rule you will want to price items at about 1/4 to 1/3 of their original retail price. If your item is a name-brand or boutique-brand such as OshKosh, Gymboree, The Children's Place or other higher end, you can price closer to 1/3 original retail. For example, if a GAP t-shirt can be purchased on sale for $10.99, you can reasonably price it around $3.50 for good condition, $4.50 for excellent condition, and $5.50 if the tags are still attached.
The one exception to the 1/4-1/3 rule will be indoor/outdoor toys like kitchens and playhouses (Little Tykes type items). These types of toys are in higher demand and you can expect to get as much as 1/3-1/2 of original retail price, especially if they have only been used indoors and are in great condition.
You should ask yourself "what would I pay for this?"
DO NOT price with your emotions!!! Because of treasured memories that you have attached to an item, you will always believe your items are "worth" more than someone else purchasing them. Just remember – no one can buy your memories… you will have those forever.
Q: HOW DO I PREPARE TOYS WITH SMALL PARTS?
Please make certain that all pieces of a toy item are securely fastened together and that your toy is complete. Use zipties,packaging tape, Ziploc bags, clear plastic containers, etc. but please make sure that all the items are secure. We try to ask parents to not allow children to play with toys, but we cannot control that completely and inevitably children take things apart, scatter pieces, and/or remove price tags that are "in their way" of play so the more secure you can make your toy and the price tag, the better.
You can put the price tag inside the bag and tape it to the front of the bag with packing tape to make it secure.
Q: HOW DO I PACKAGE SMALL ITEMS?
Place small items like socks, hairbows, belts, etc…in Ziploc bags. We DO recommend using Ziploc bags for small items. Place the tag inside the Ziploc, then safety-pin through the bag and card so that the card is attached and won't fall out if the bag is opened.
Q: WHAT IS MY PROFIT PERCENTAGE?
Consignors receive 65% profit from their items.
Q: WANT TO BECOME A CONSIGNOR DIVA?
Here are a few steps to help you!
1. Presentation is Everything
Break out the iron and press all of your clothes and some toys, if necessary. It'll hide a bit of the pilling as well.
2. The Price is Right
Most people agree that the best pricing strategy is about 1/3 of what you paid retail for an item.
3. Add Notes on Sizing if Needed
4. Read Your Consignor Instructions TWICE
Every sale is a bit different so don't miss the opportunity to sell because you didn't follow directions!
5. Group Wisely
Don't try and hide worn / useless items with good ones… you'll drive everyone else crazy! Instead, think like the shopping maven / mom that you are and group intelligently. If you do have multiple items, make sure you can easily see all parts.
Q: WHY NO STRAIGHT PINS?
They are very dangerous. We need to protect the safety of our shoppers and our volunteers. No clothes pins either. They do not stay on and take up too much room on the rack.
Q: CONSIGNOR FEE – WHY DO YOU CHARGE A CONSIGNOR FEE?
A: The $10.00 consignor fee helps cover the overhead costs of running our sale. Rent, utilities, advertising, insurance, rental fee's, credit card processing, etc…