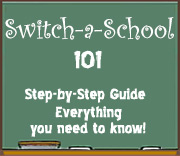 CLICK BELOW TO REGISTER...
New Mom/Dad Grandparent
Congratulations on your New Baby!
Are you ready for an AMAZING experience?  If you are a New Mom, Dad or Grandparent and you fit one of the descriptions below, you are invited to attend our Special Presale Party?
Pregnant
Have a baby that is 12 months or less
In the process of adopting  
Have a child that has been adopted in the last year  
Foster parent  
Fill out the registration form below and we will email you a shopping pass.  Please print the email response and bring it to the sale for your ticket in the door. *Each person needs to register for their own ticket!
* We have
EVERYTHING
you need for your little one!
Clothes, Toys, Books, Cribs, Changing Tables, Rocking Chairs, Bedding, Nursery Décor, Strollers, Walkers, Exersaucers, Swings, High Chairs, Pack-n-Plays, Bumbos, Bassinets, Monitors, Bath Tubs, Play Mats, Potties, Car Seats and so much MORE!
* Bring a Laundry Basket to carry all of your goodies!!
(Attach a Belt to it and pull it along as you shop)