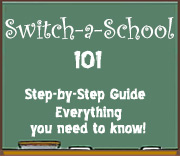 ITEMS NOT ACCEPTED
- Underwear
- Drop-Side Cribs
- Adult Mattresses
- Women's Clothing
- Women's & Men's
Shoes
- No Maternity Clothes
- No Jr. Sizes

SWITCH-A-ROOMS
No Adult Nick Nack Glass/ ceramic Decor - Furniture only
Consignment Items Accepted
Below are the items we accept. We accept anything and everything for children (except underwear).


Girls and Boys Sizes 0 thru Pre-teen (No Junior sizes in Spartanburg)
Newborn through 9 months (limited to a total of 60 pieces per gender)


FALL/WINTER SALE ONLY (September)
Christmas Clothes
Fall/Winter Clothes
Coats, Jackets, Sweaters
Hats, Gloves, Mittens, Scarves                             
Halloween Costumes
Halloween Clothes


SPRING/SUMMER SALE ONLY (February and March)
Bathing Suits  
Light Jackets and Sweaters        


(Anything that is sold in Toy Stores)
Doll Beds, Cribs, Strollers, High Chairs
Doll Houses
Barbie Houses
Children Sized Furniture/Accessories
Rocking Chairs
Rocky Horses
Table and Chair Sets
Kitchen Sets
Food/Dishes/Pots & Pans
Vanities
Push Toys
Toddler Toys
Indoor/Outdoor Play Equipment
Little Tikes, Step One, Etc.
Slides
Swings
Play Houses
Helmet


Games
Puzzles
CD's
Sports Equipment
Skates
Bicycles
Scooters
Skate Boards
Basketball Goals
Soccer Nets
Girls Vanities
Wii, Playstations, X-Boxes, Nintendos, etc.
Games for the above
Computer Games
Portable DVD Players
Portable CD Players
Videos
DVD's
Books


(Anything from a Baby Store)
Cribs (Must meet Current Government Standards)
Car Seats (* Must be less than 5 years old and must meet all government standards - A wavier must be filled out.)
Changing Tables
Strollers
Bouncy Seats
Exersaucers
Walkers
High Chair
Portable Cribs
Pack-N-Play
Play Pens
Bassinets
Rocking Chairs
Bath Tubs/Seats
Potties
Monitors
Toddler Beds

Children's Beds
Framed Pictures/Prints/Art
Picture Frames
Lamps
Nursery Wall Hanging
Nursery/Children Room Accessories
Nursery/Children Bedding
Blankets
Cradles
Diaper Bags
Sheets
Crib Pads
Bottles
Sippy Cups
Plate/Bowl/Spoon Sets
Bibs
Bows


Smocked Clothes
LARGE OUTDOOR TOYS ~ Little Tykes, Step One, Etc.
Slides
Play systems
Play kitchens
Basketball Goals
Wagons
Battery Operated – Ride on Toys
Barbie Jeeps, Tractors, Etc.
Children's Furniture
Table and Chair Sets
Sports Equipment


Outdoor Furniture
Couches
Tables
Chairs
Electronics
Lamps
Up-To-Date Accessories
Tools


ALL ITEMS SHOULD BE GENTLY USED AND IN EXCELLENT CONDITION! 
EVERYTHING SHOULD BE VERY CLEAN!


CHECK THE CONSUMER PRODUCT SAFETY COMMISSION ITEMS RECALLS AT https://www.cpsc.gov/ or http://www.nhtsa.gov/Vehicle+Safety/Recalls+&+Defects. Switch-A-Roos is not responsible for any recalled items which might be bought or sold during a sale. It is the responsibility of the Consignor to check all of their items to be sure they are safe and not on the recall list before bringing to Switch-A-Roos.


All items that are DONATED or left at the end of the sale become the property of Switch-A-Roos.
The items will be donated to organizations that may be in need. You may select to donate your items while entering them into the computer system or at the end of the sale on Pick-Up day.
You can copy your Consignor Inventory Sheet and high-light the items you donated and use it for your tax records.
Please be generous with your donations at the end of the sale!  Thank you!